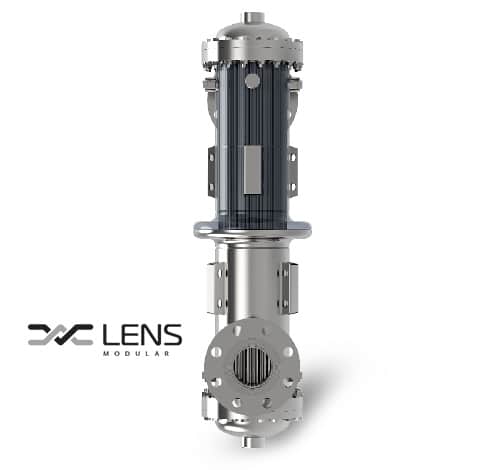 LNS-Line Precision Shell & Tube Heat Exchangers
Precision, Versatility, Ingenuity in Heat Exchangers
A collaboration of practicality, versatility, durability, and a dash of novelty, the LENS heat exchangers break the mold with a new multi-functional, multi-dimensional, transformative ingenuity opening doors to unprecedented possibilities in fluid dynamics and process control.
The strength of the LENS series lies in its adaptive nature, allowing customization of standard products to optimize its effectiveness in varying applications. From hydronic heating to steam condensers, and all processes in between, the LENS offers clients unrivaled quality with the highest degree of flexibility.
Construction
Brochure
Blend of technical excellence, creative ingenuity, and experience in thermal technology resulted in a carefully crafted AIC design.
Applications
Steam condensers (flooded heat exchangers)
Oil coolers
Gas Coolers
Chilled water systems
Process cooling
District energy
Hydronic heating and cooling
Standard Materials
Maximum Working Pressure
Up to 150 PSI (10 bar) in Tubes
Up to 300 PSI (21 bar) in Shell
Maximum Working Temperature
Up to 375°F (190°C) Tube Side
Up to 422°F (217°C) Shell Side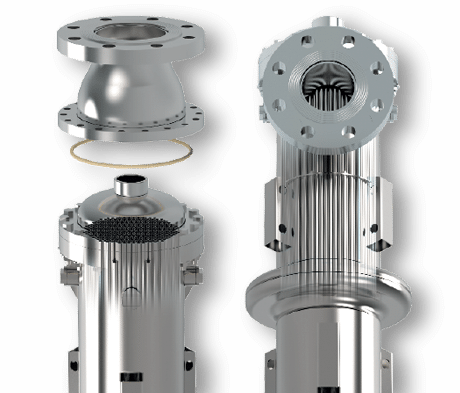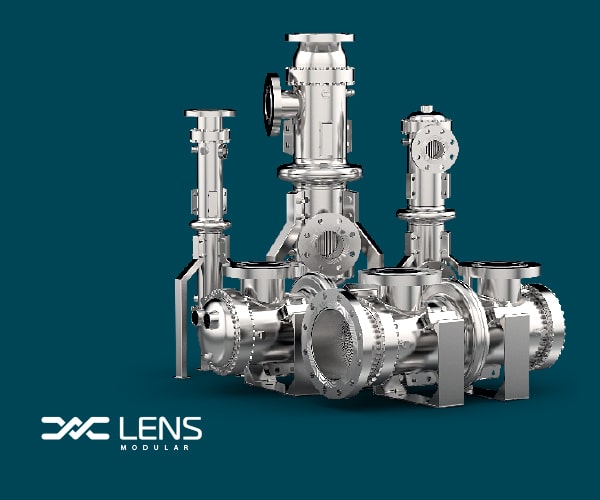 Vertical or Horizontal Positions
While most heat exchangers are developed to function in a singular position, the LENS system is designed to operate in both horizontal and vertical modes.
Contact Us

Original. Effective. Versatile.
Modular concept of a heat transfer system built with high attention to detail, rich in characteristics, and practical features.
Effortlessly create a customized heating system using modular LENS components. Whether to optimize a single design, or to construct a multi-sectional, integrated structure, the potential is boundless.
Surpassing conventional heat exchangers with its fresh, inventive design, the LENS heat exchanger system skillfully incorporates in all the 'must-have' thermal features valued in the heat recovery market, excelling in all competencies through uncompromising quality and fine craftsmanship.
Advantages
Dense heat transfer area packed in a compact construction
High flows with low pressure drops
Small footprint
Multiple configurations of removable single or multi-pass heads
Possibility of large connections for low density vapours
Close temperature approach and condensate sub-cooling
Versatile working positions and connection orientation.