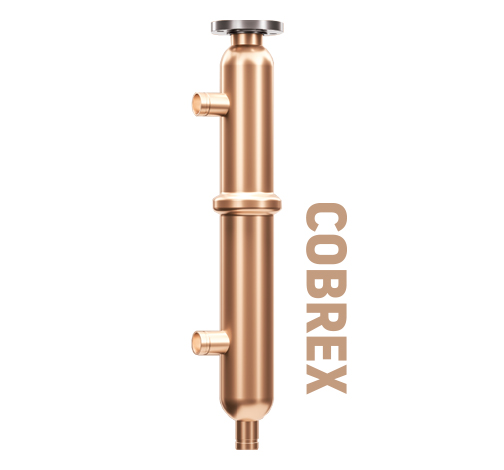 Cobrex Double Wall Heat Exchanger
Shell and Tube Copper Heat Exchanger
Cobrex is a straight, shell and double wall tube, heat exchanger with visual leak detection. A one-pass vertical design, it is constructed entirely of pure copper with internally corrugated tubes, and closely spaced directional baffles, for maximum heat transfer.
Cobrex is an ideal solution for tankless instantaneous, and semi-instantaneous, hot water generation.
Specifications
Brochure
Double wall tubes and double tubesheet with visual leak detection minimize the risk of cross contamination
Option of Victaulic, Flange, or NPT connections
Vertical mounting, compact footprint, and lightweight design save space , and reduce time and overall cost of installation
Easily connected in parallel or series arrangements to extend system capacity
100% copper welded construction offers biofouling resistance and antimicrobial properties, in addition to high thermal conductivity for efficient performance
Counterflow one-pass design, with internally grooved tubes and directional baffles, enhances turbulent flow and increases heat transfer rate
Flange or Groove/ Weld connections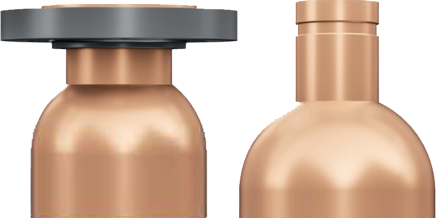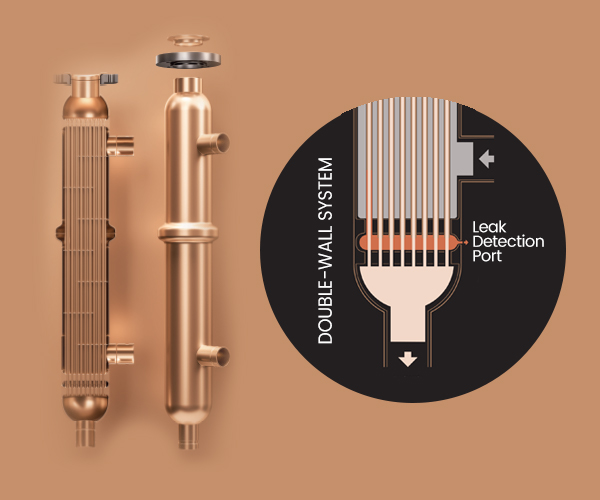 Unique Double Wall System
Double wall tube with visual leak detection offers a higher degree of safety in the event of tube wall breach.
Contact Us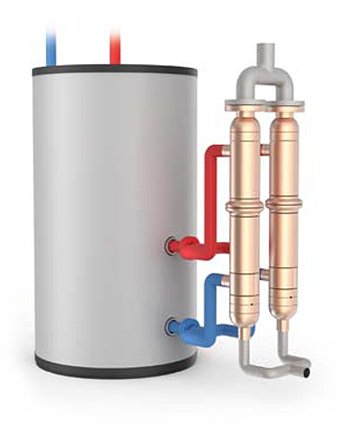 Applications
Steam condenser
Domestic water heating by steam or boiler water
Instantaneous hot water heater
HVAC systems
Solar thermal water systems
Breweries
The product information and literature on this website are intended as a guideline for general purposes only. Models, dimensions, and operational parameters are subject to change at AIC's discretion. Contact AIC directly for updated design specifications.
Cobrex Technical Product Specifications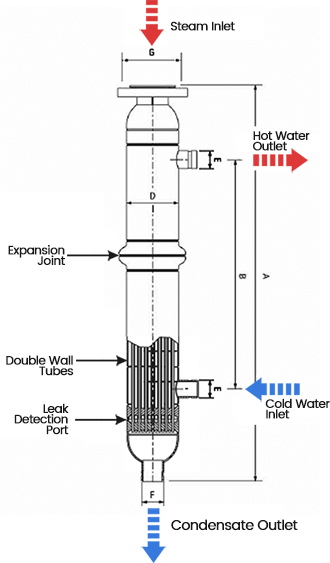 Dimensions
Cobrex 30
Cobrex 60
in
mm
in
mm
A
42.51
1079.7
42.51
1079.7
B
24.6
624.6
24.6
624.6
D
5.6
141.4
5.6
141.4
E
1.5
2
F
2
2
G
3
3
Weight
lbs
kg
lbs
kg
79
36
95
43
Standard Design Parameters
Tubes
Shell
Temperature
176 °C
350 °F
120 °C
250 °F
Pressure
11 bar
160 psi
10 bar
150 psi
Materials of Construction
Shell, Tubes, Heads, Victaulic Nozzles: Copper
Victaulic Nozzles: Copper
Flanges: Stainless Steel
NPT Connections: Stainless Steel or Brass
Shell, Tubes, Heads : Copper Victaulic Nozzles : Copper Flanges,: Stainless Steel NPT Connections: Stainless Steel or Brass